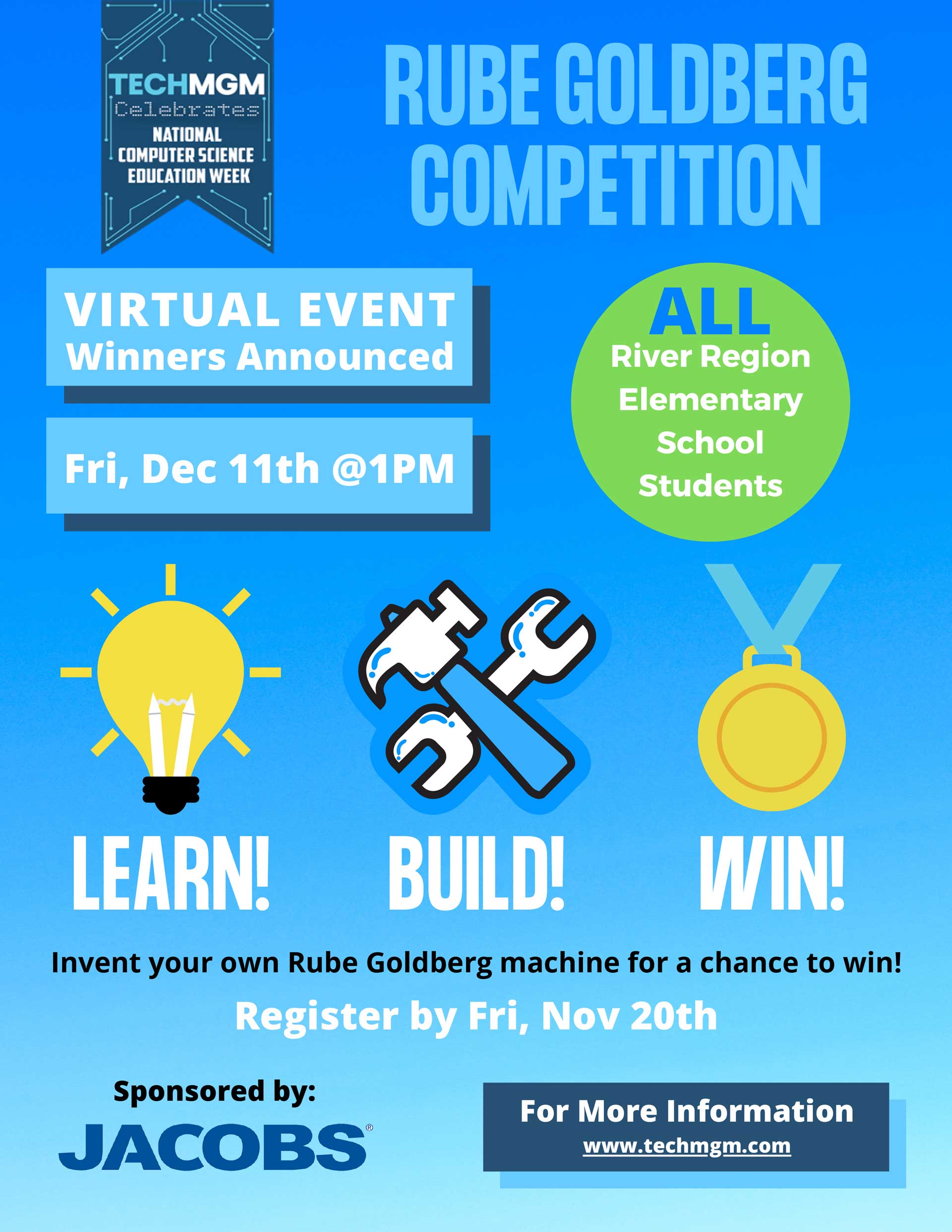 TechMGM  and Jacobs Engineering are proud to host a Rube Goldberg Competition for elementary school students.
An event for engaged, young minds to explore the creative world of invention through science!
Have you ever heard the phrase "There's more than one way to do something?" Rube Goldberg was known for finding a fun yet complex way to do the simplest things!
We'll provide the kits, you bring the imagination!    Tune in on, Friday, December 11th at 1PM for a LIVE Finale where winners will be announced!
All River Region Elementary Schools are encouraged to participate (one team per school).  Teams MUST register by Friday, November 20th at noon to receive their kit just after the Thanksgiving holiday.  Your video must tell us about your team, show your Rube Goldberg in action and not exceed 5 minutes .  All video submissions are due on Wednesday, December 9th at 8PM and will be evaluated on complexity, creativity and quality.