Every December, TechMGM partners with companies and organizations across the Montgomery community to celebrate national Computer Science Education Week.  The goal is to raise awareness of STEM and computer science opportunities in the Montgomery area. Over 350 sponsors and 100,000 educators nationwide are involved in promoting computer science education to K-12 students. TechMGM expands the concept to include opportunities for college students, IT professionals, educators and start-up entrepreneurs.
Looking for new ways to train your workforce? Want to know more about keeping your children safe online? How about trying coding as a hobby? Sign up for one of our FREE events! Join TechMGM as we celebrate National Computer Science Education Week from December 1st -13th with a spectacular theme: COUNTDOWN TO THE FUTURE. Social distancing restrictions may have put a limit on community activities, but the variety of virtual events planned by TechMGM will bring people together in a safe and technology-forward environment. Be sure to find an event that's just right for you, and commit to advancing STEM and computer science education in Montgomery.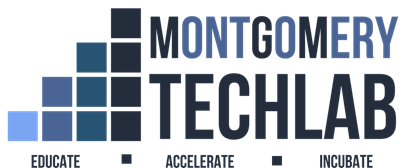 Start-ups MEET Tech Acceleration
Tues, Dec 1st  – Are you a start-up entrepreneur looking to grow your business in digital services and/or mobile application development? Here's an opportunity to learn about the new Montgomery TechLab (MTL) accelerator program.  This roundtable discussion will feature speakers from MTL, DCODE, Fearless and BESPIN, the AF's latest agile software factory. Additional Information can be found here https://www.montgomerychamber.com/events/details/techforum-montgomery-techlab-8593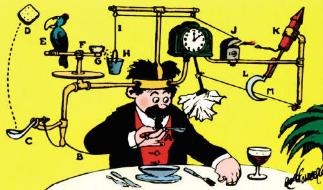 Welcome to the AMAZING World of Rube Goldberg:
Fri, Dec 11th  –  Hey, Kids! Come join your friends in the River Region area and build your very own Rube Goldberg machine. We have partnered with Jacobs Engineering and will provide the kit. You provide the CREATIVITY! Elementary school students will receive Rube Goldberg kits to assemble at their school. Then videotape your Rube Goldberg machine in action to show our judges. Judges will score the videos on creativity and complexity and prizes will be awarded to the 1st, 2nd and 3rd place schools.  Register by Fri, Nov 20th to receive your kit…Good luck, young inventors on your A- MAZE-ZING journey! Additional Information can be found here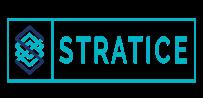 Prepare Today for Tomorrow:  
Wed, Dec 2nd – Are you a college student seeking resume writing and interview tips? Look no further! Stratice Consulting, SMS and Heptagon will host a virtual workshop to provide you with resume writing and interviewing skills to help you jump start your career.

Brighter Days Ahead:  
Thurs, Dec 3rd  – Future IT professionals, Airmen, students, faculty, and others come together in a collaborative environment sponsored by Young AFCEAN. We will feature a speaker providing the latest in agile, DevSecOps and software development practices.  Additional Information can be found here http://www.afceamontgomery.org/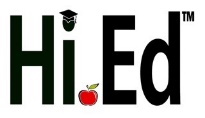 Innovating for Education and Career Planning
Fri, Dec 4th – HiEd, is an educational tool developed to impact schools by bridging the gaps to obtain success. We will have a virtual coffee break and discuss how educational intuitions, students, parents and corporations can benefit from this new innovative app. https://www.montgomerychamber.com/events/details/hied-coffee-break-8592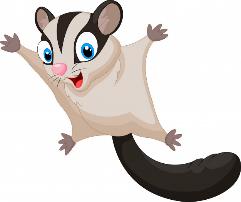 Middle Schoolers Glide Into the Future:
Fri, Dec 11th – TechMGM and Serquest are giving River Region middle school students a chance to create their own app for competition! What will your team bring to the future? Use GLIDE and your technical skills to develop an application. Each student team will have an opportunity to pitch their application to a panel of judges and the highest scoring teams will win prizes! All River Region middle schools are welcome to participate, only one team per school may register and you must register by Fri, Dec 4th at 12PM. Each team will submit their pitch video by Wed, Dec 9th and will have a LIVE Finale on Fri, Dec 11th.  Additional information can be found here https://www.techmgm.com/glide-app-design-competition/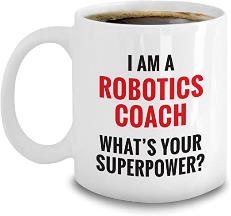 BEST Robotics Education Conference:
Mon, Dec 7th & Tues, Dec 8th – Join us for a Virtual two-day power-packed robotics education conference! Learn from experts how to maximize your efforts, be a more efficient coach for your robotics team, and incorporate robotics into your lesson plans. All Educators welcome to join. Additional information can be found here https://web.cvent.com/event/b6569a73-5fb9-4298-98ee-796a38a3786a/summary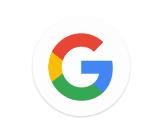 Beautiful Minds:
Wed, Dec 9th – Montgomery AFCEA Chapter is excited to invite all educators to our Google Applied Digital Skills Workshop. This event is a free project-based curriculum that will equip your students with practical tech skill, including how to make digital presentations, do online research, work with spreadsheets, and more. This event is for teachers of K-12 and professors in higher education. Register today! Additional Information can be found here https://www.eventbrite.com/e/google-cs-first-virtual-workshop-for-csedweek-tickets-129336656421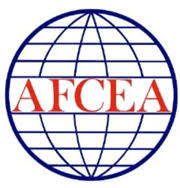 Let's talk statewide success
Thurs, Dec 9th – Not an AFCEA member? You should be! The Montgomery and Huntsville AFCEA Chapters are award winning IT professional organizations.  They will kick-off their informative webinar series discussing Space Force.  A MUST attend event to stay posted on how this initiative may impact our state. Additional Information can be found here http://www.afceamontgomery.org/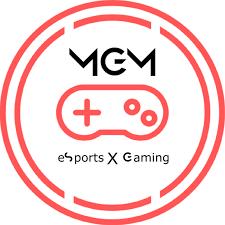 Get Your Game On:
Sat, Dec 12th – Hello, all you game lovers!  Pick up two other players and register to Get Your Game On! MGM Esports and Gaming is happy to announce the next tournament sponsored by TechMGM and AFCEA! We're holding this 3v3 Rocket League tournament due to popular demand and as a friendly tournament for High Schools involved in the PlayVS esports platform to compete against other skilled players and to encourage more schools to consider starting an esports team at their school. The competition is open to students, civilians, military, everyone!  Additional information can be found here https://www.techmgm.com/esports-tournament/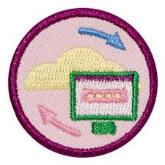 Girl Power Hour:
Sat, Dec 12th – The local Montgomery Girl Scouts are learning internet safety. Women in AFCEA are hosting this event for Daisies and Brownies to earn their Cybersecurity Badge. Young girls will learn about protecting data, being safe on the internet, and basic cybersecurity skills. This virtual event is open to all Montgomery area troops. Additional Information can be found here http://www.afceamontgomery.org/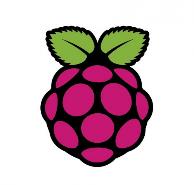 #TeamFUTURE:
December 13th – Hey, high school students! Form your team and get ready for this year's Raspberry JAM. TechMGM hosts with ALFA, CGI and MGMWERX an exciting opportunity for students to use their creativity and technical skills to develop a system using the latest Raspberry Pi. Each student team will have an opportunity to pitch their system to a panel of judges and the highest scoring team will win a classroom set of Raspberry Pis for their school! All River Region high schools are welcome to participate and each student team will be assigned a technical mentor to assist them in developing their system along with a Raspberry Pi and voice activation system. Each team will submit their pitch video by Thurs, Dec 10th and we will have a LIVE Finale on Sun, Dec 13th.Chat up your friends and gear up for a good time!  For additional information click here https://www.techmgm.com/raspberry-jam/