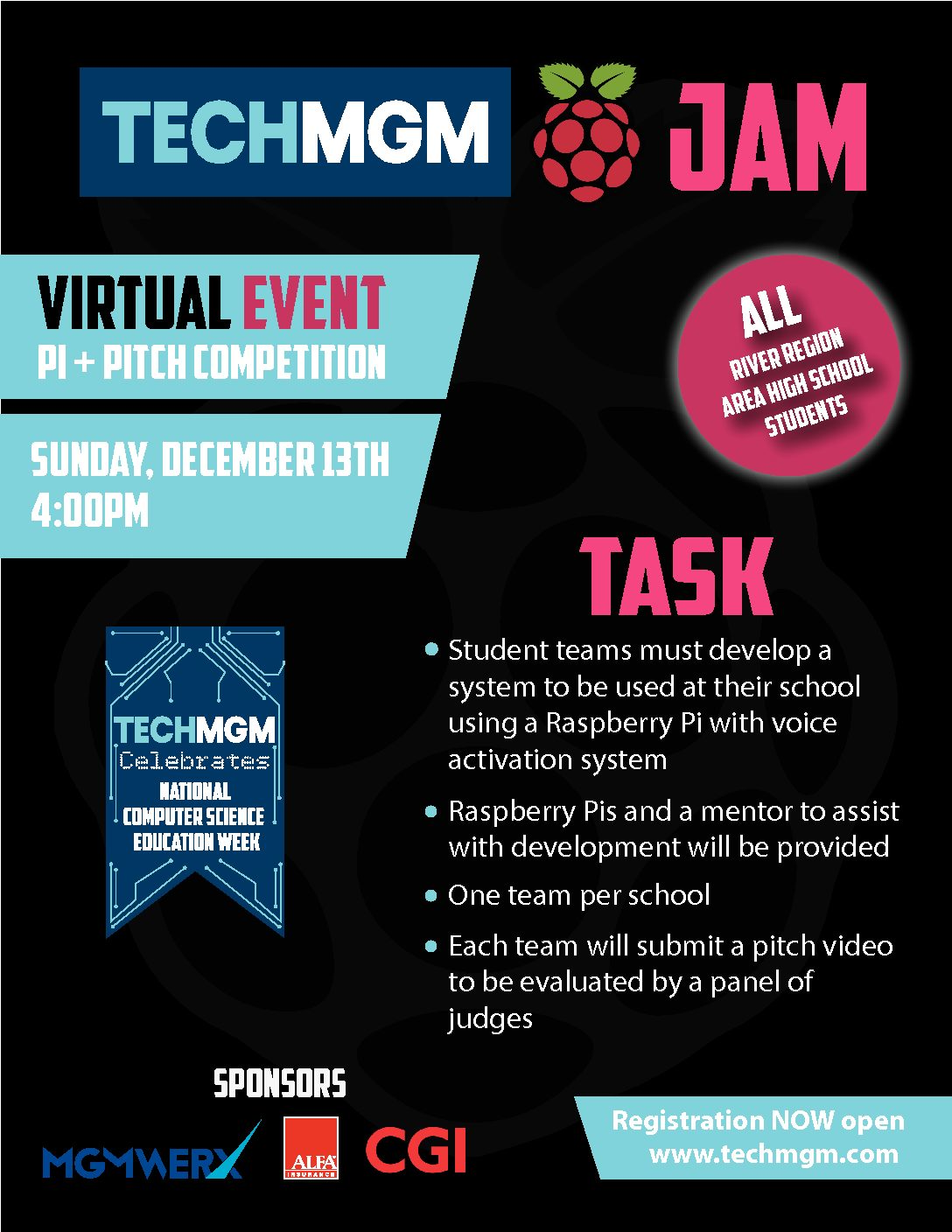 We're bringing back the annual TechMGM Raspberry JAM!
On, Sunday, December 13th at 4PM we will host a LIVE Raspberry JAM!  All River Region High Schools are encouraged to participate.
Each school team will be provided a Raspberry Pi with voice activation system and a mentor (No limit on team members, only one team per school).
Each team will be required to solve one of the following challenges using a Raspberry Pi with voice activation system and submit a short video demonstrating their system working.
Challenges:
Virtual Front Desk
Virtual Graduation Announcer
Virtual Teacher Assistant
Judges will evaluate  the team meeting all of the technical criteria, quality and professionalism of the pitch video submitted and creativity.  Pitch videos MUST be submitted by 8PM on Thursday, December 10th.  The top three teams will have a live Q&A with judges on Sunday, December 13th.
If you're interested in competing, please register below by Friday, November  13th so we can provide you with your Raspberry Pi kit and additional competition details in a timely manner.
Registration is CLOSED, please join us for the Live Finale on Sun, Dec 13th at 4PM
Registration is CLOSED
Please use the below links as resources when solving your technical challenge