Cloud-based Smart Solution triumphs at first of its kind Hackathon during Air Force's largest tech conference
InnovateAFITC event sparks creative collaboration between military and private sector tech.
Montgomery, Ala, September 20, 2017 – Deputy Chief Information Officer of the United States Air Force Bill Marion announced the winners of the first ever InnovateAFITC Hackathon from the keynote stage of the Air Force Information Technology and CyberPower Conference (AFITC) as the event culminated on August 30 in Montgomery, Ala. Team InnovateMGM took the top spot in this first of its kind collaboration between the Air Force and the private sector. The "WHS STEAM Machine" which featured a number of Wetumpka, Ala High School students scored highest on the presentation section of the competition, landing on-the-spot internships with Microsoft for two team members.
Team InnovateMGM presented a solution that aggregates community information, such as services or amenities, and grades that information inside the base ecosystem using a knowledge base website in the Cloud using Cloud native technologies. The solution can be tailored to any Air Force installation or organization that has a constant or recurring stream of incoming and outgoing personnel.
Before announcing the winner Marion noted, "This is the kind of activity that we have to do. We have to get the different views and different perspectives to come in and look at our systems because cyber security is just that important. And then with that, the whole idea of Smart Basing and Smart Concepts, on how do we not just become more efficient… but secure this new world ecosystem… "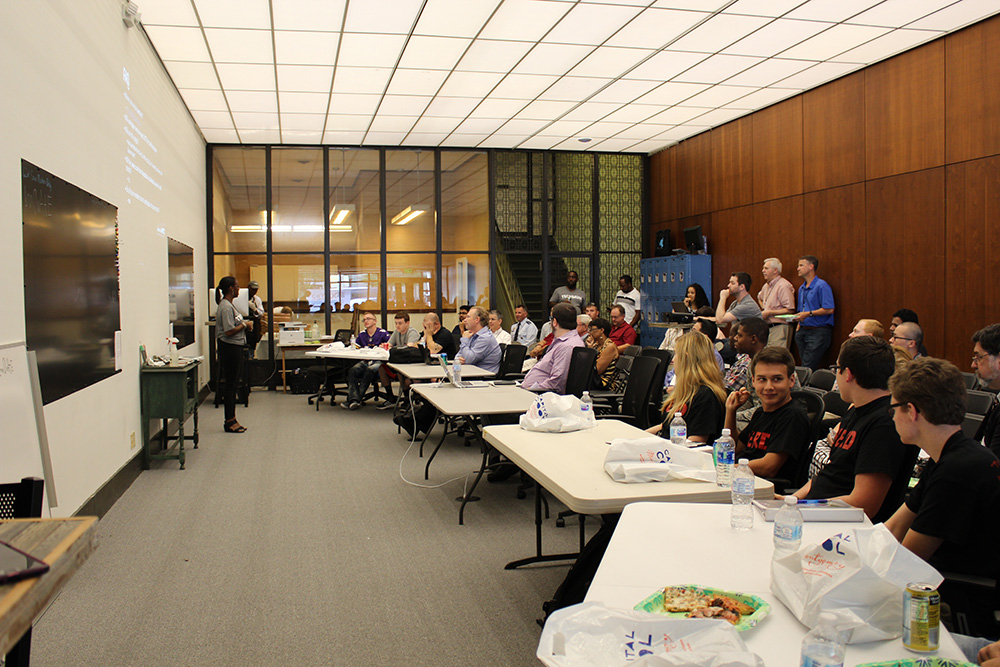 "In Montgomery, a unique partnership between local industry and educational and government entities, fueled by powerful technology resources like our 100Gig Internet Exchange and emerging Innovation District, positions us perfectly to be the place where the Air Force find Smart City-Smart Base solutions. The inaugural InnovateAFITC hackathon illustrates this clearly," said Charisse Stokes, Chairman of the Montgomery Area Chamber of Commerce's Technology Strategy Task Force.
The theme of the hackathon was "The Smart City & Base of the Future," an initiative which is a defining aspect of Montgomery's comprehensive cyber strategy for economic development. Solutions presented by participants must fall into one of seven categories including infrastructure, connectivity, security, resident services, transportation, safety and energy/utilities.
The winning team included Stacy Waldrep, Chris Diggs, and Shyam Ammanamanchi of eSolution Architects, Inc., a technology company based in Montgomery, Ala, Major Justin Ruholl, US Army of Air Command and Staff College, and Lee Sumner of NTT Data.
Judges included Mr. Marion, Major General Pat Higby, Cyberspace Career Field Manager for the Air Force, and Scott Baker, CIO of Air University, among other representatives from Maxwell-Gunter AFB, and tech professionals in local industry and universities, and the State of Alabama.
InnovateAFITC is made possible through a partnership with The Montgomery Area Chamber of Commerce's initiative called TechMGM: Montgomery's Comprehensive Cyber Strategy for Economic Development, Montgomery AFCEA Chapter Education Foundation and the Office of Information Dominance and Chief Information Officer, Office of the Secretary of the Air Force.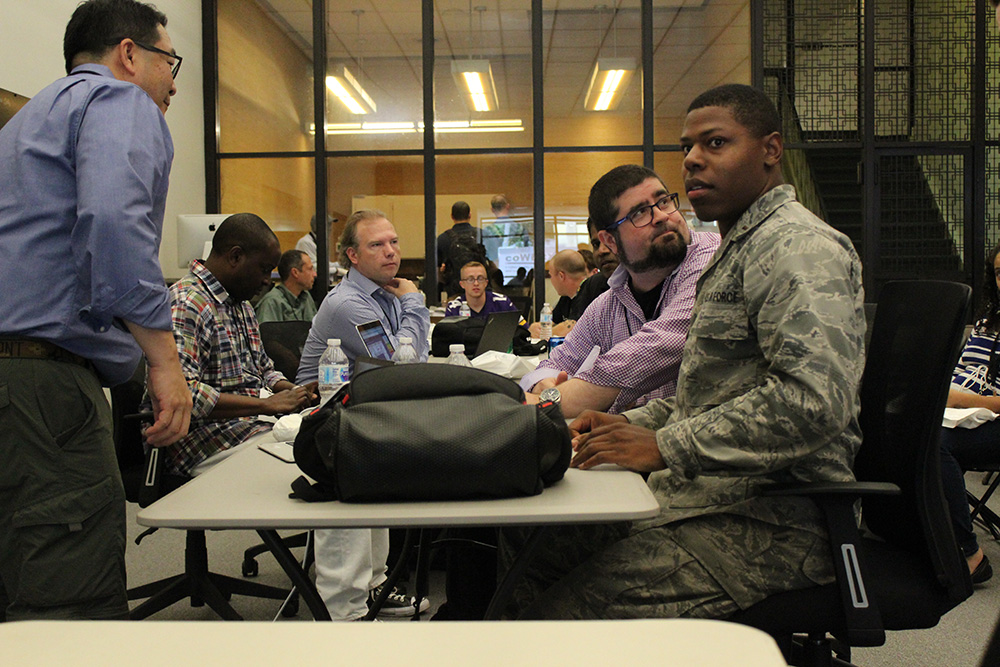 For more information on innovateAFITC visit www.innovateAFITC.com.  For more information on the Montgomery Area Chamber of Commerce visit www.montgomerychamber.com or find us on FaceBook.
# # #
Committed to exceptional service, the Montgomery Area Chamber of Commerce works to improve the economic wellbeing of the business community and enhance the quality of life of the area through the creation and preservation of jobs.