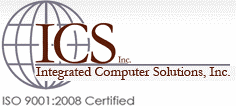 Montgomery based  ICS, Inc was named among 17 finalist out of 200+ entries as Washington Technology Industry Innovator  Awards which recognize most innovative companies in the federal market.
During the GCN Dig IT gala in October, Washington Technology had the opportunity to recognize the 22 finalists of its WT Industry Innovator awards program. Montgomery based ICS, Inc was among them.  Read the complete story here: (https://washingtontechnology.com/blogs/editors-notebook/2017/10/wt-innovators-finalists-and-winners.aspx)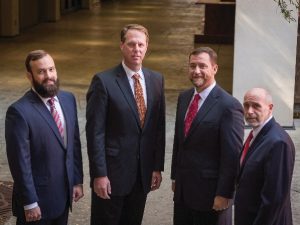 Montgomery-based Integrated Computer Solutions (ICS) celebrated 20 years last March, and this veteran-owned small business is one of the city's brightest IT sector success stories, a truly pioneering company that launched out of the Chamber's Small Business Incubator. In the last two decades, ICS has experienced tremendous growth, bringing its IT consulting, application development and cyber security services to its many clients, including both the DoD and the Air Force as well as many state governments and commercial enterprises throughout the country. "We were doing cyber security before it was cool," joked Chip Schuneman, ICS' Chief Operating Officer.
Keeping data and communications confidential and safe is how the Defense Information Systems Agency (DISA), one of the key components at Gunter, came into being, and ICS was "intimately involved" in its founding and remains involved. In fact, DISA is one of ICS' largest clients. "We are the prime contractor for a nearly $70 million contract in support of DISA," Schuneman said. The company also serves Montgomery's two largest employers, state government and Maxwell-Gunter AFB.
ICS will continue to grow and progress alongside the growth and changes of technology in general. "Technology has evolved immensely," Schuneman said. "Everyone is connected all the time. That was not the case 20 years ago, so that has moved us from a centralized to a de-centralized approach to serving our customers' tech platform." But in the end, traditional business wisdom still applies, even for cutting-edge companies. "The fundamental thing about ICS is that we are a services company, so the quality of the services we provide are what matter, regardless of technology and the tools we use," Schuneman said.